FULL NAME:
Nusrat Naseem   نصرت نسیم
Nusrat Naseem is a remarkable Hindkowan woman hailing from the city of Kohat in Khyber Pakhtunkhwa, Pakistan.
Nusrat is a teacher, author, columnist, traveloguer, and poetess.
She completed her higher studies from the University of Peshawar and
subsequently became affiliated with the teaching profession.
God, Almighty has endowed her with exceptional talents, which she has expressed through her penned creations.
Nusrat began writing from her school and college days.
She is the first Hindkowan lady from Kohat who authored her autobiography, which received
widespread recognition in literary circles and earned you the Abbasin Literary Award.
Apart from her writing endeavors, Nusrat Naseem is also actively involved in social services domain.
Her achievements as a woman and the struggles endured to reach her current position serve as an exemplary story.
​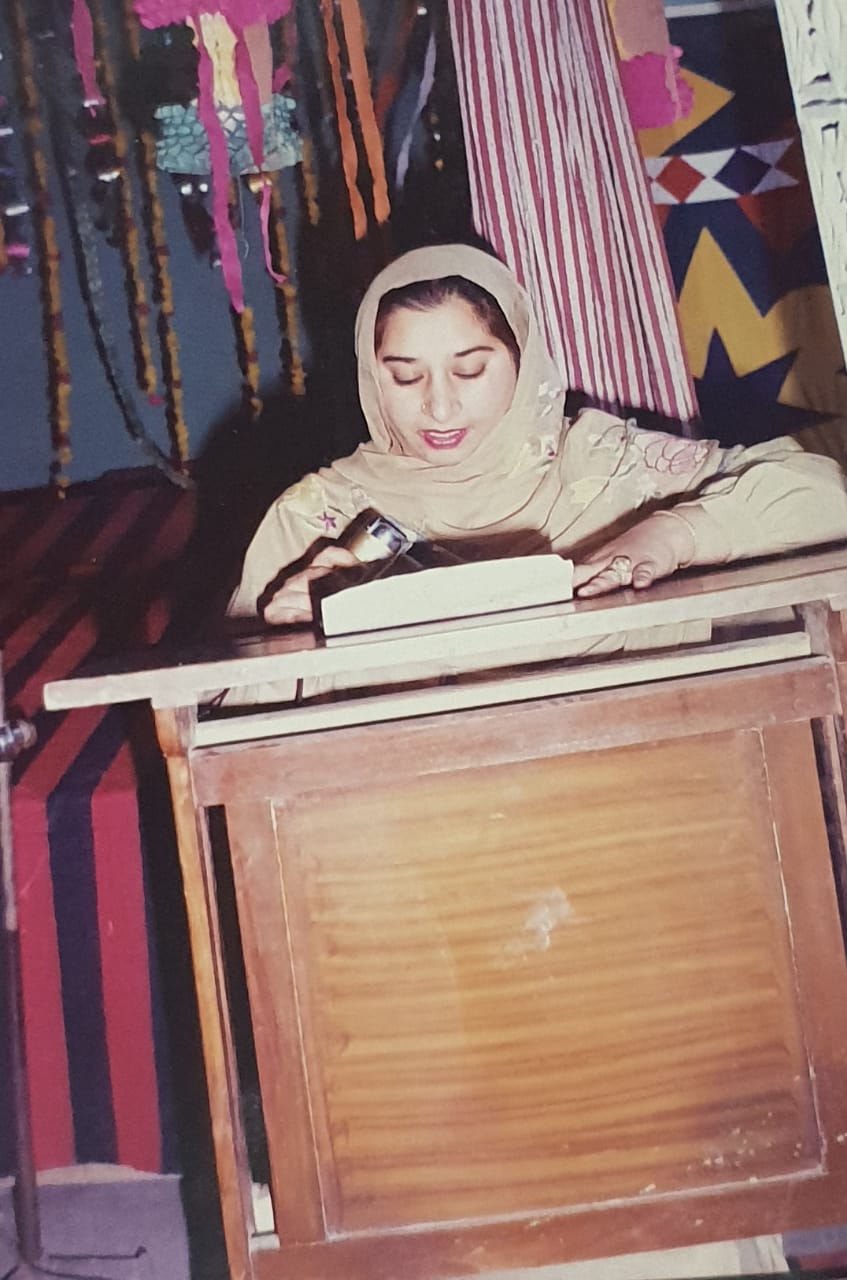 Father Name:     Haji Abdur Rasheed
Mother Name:   Bilquees Begum
Sabeeha

Atia

Tamseel Rashid

Nadeem Rashid
MA Urdu from University of Peshawar
MA Islamiat from University of Peshawar
BA Frontier College Peshawar
Fareeha Naseem (Housewife)
Muhammad Asad (Principal Govt Degree College Khan Khoi)
Ayesha Naseem (Principal Dubai School)
Teacher
Columnist of Hindko and Urdu
Urdu Short Story Writer
Hindko / Urdu Poetess
President Bazm e Adab Frontier College for Girls Peshawar
Pioneer Urdu Short Story Writer in Frontier for Girls College Peshawar
Three times councilor on women seat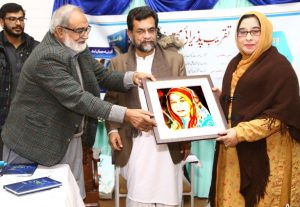 Autobiography "Beetay Huay Kuch Din Hain Aisai بیتے ہوئے کچھ دن ہیں ایسے"Awarded "Abasin Adbi Award baraai Nasar 2021
APWA awarded her first book

"Rabana Ki Duaaein ربنا کی دعائیں" 2017
"Kehkashaan hai Mere Khaabon Ki کہکشاں ہے میرے خوابوں کی" 2020
Autobiography "Beetay Huay Kuch Din Hain Aisai بیتے ہوئے کچھ دن ہیں ایسے" 2021
In 2020 authored "Qaranteena Diary" on "Alif Kitab" for Umera Ahmad titled "Guzarte Lamhon ki Aahat گزرتے لمحوں کی آہٹ"
"Haashia e Khyal حاشیہِ خیال" in 2022, first book by any female writer consisting literary critique on books
Write columns in Weekly Hindkowan titled "Sadaay Nusrat صدائے نصرت"
Regular Columnist  of "Daily Aaj Peshawar", "Daiily Kasoti Peshawar" and "Akhbar e London" and online blog "HumSub"
Institutions Affiliated With
Urdu Lecturer in Nisar Shaheed Degree College Risalpur (2000 – 2014)

Principal Sir Syed School

Owner ZN Botique

Deputy President "Gandhara Tareemat Writer Forums"

Editor "Kotal Rung کوتال رنگ" Hindko Journal published by Gandhara Hindko Academy Peshawar

Member APWA Advisory Council
Poetry
Music
Reading
Writing
Islam
* Source for this information is Mrs. Nusrat Naseem