Full Name:  Dr. Saqib Ali   ڈاکٹر ثاقِب علی
Dr. Saqib Ali is a renowned scholar and academician belonging to a Hindkowan family.
Hindko is his native language, and he has a deep-rooted connection with the Hindko culture.
Saqib pursued his Ph.D. in the field of Chemistry.
Dr. Ali's exceptional contributions to his field have been recognized by the Government of Pakistan, who honored him with a prestigious award "Pride of Performance" in 2008.
In addition to this remarkable recognition, Dr. Saqib Ali has also received several other awards for his scholarly work, like "HEC Distinguished National Professor in Chemistry" in 2012.
Saqib Ali's dedication to Research-based-Education is evident through his supervision of over 37 Ph.D. and 60 M. Phil. students, whom he has guided and inspired.
Dr. Saqib Ali's love for both the Hindko language and the Hindko culture reflects his genuine appreciation and fondness for his heritage.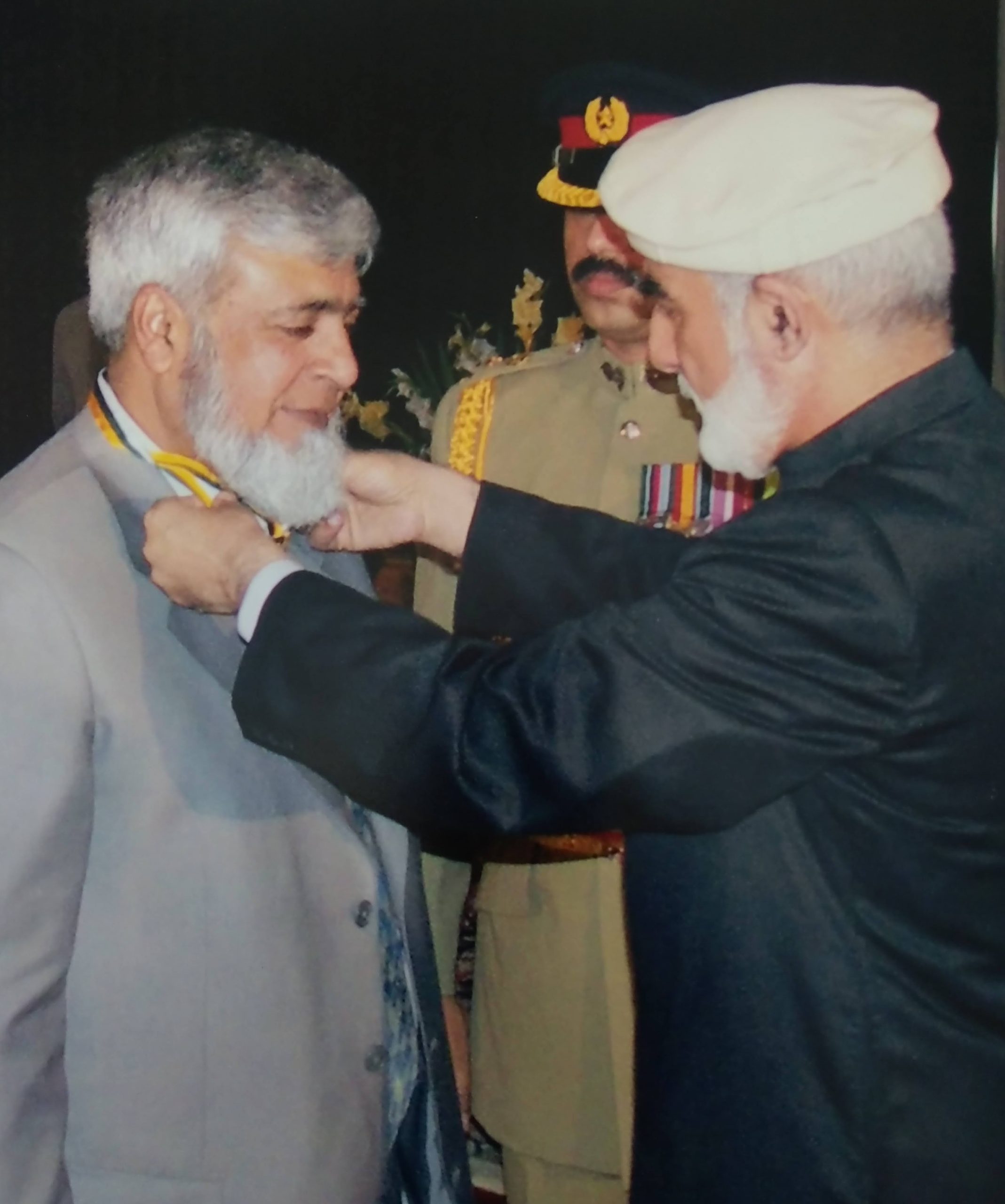 Father Name:     Yaqoob Ali Asgher
Mother Name:   Farida
Sajid Ali
Wajid Ali
Mrs. Samina Nawaz
Mrs. Adiba Nasir
Mrs. Sadia Imtiaz
Post-Doc.   University of Bayreuth, Germany;1995-1996; 1998-1999; 2001-2002
Ph.D.          N. Copernicus University ,Torun, Poland
M.Sc.          University of Peshawar
B.Sc.           University of Peshawar
F.Sc.            Govt. College Mardan
Metric.       Govt. High School No 1, Mardan
Dr. Ali Haider
Wajahat Ali
Abdul Mateen
A Famous Teacher and Researcher
HEC Distinguished National Professor in Chemistry, 2012
Pride of Performance, 2008
Research Productivity Award
PCST (since its inception)



Fellowships / Memberships

Fellow and Life Member Pakistan Academy of Sciences
Chemical Society of Pakistan and Pakistan Institute of Chemists
AvH, Gorg Foster Fellow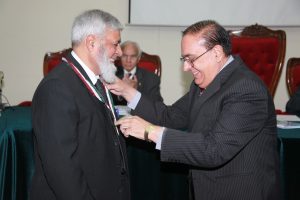 Supervised

37 Ph.D.

Research Students of Chemistry
Supervised

60 M.Phil.

Research Students of Chemistry
Institutions Affiliated With
Quaid-i-Azam University, Islamabad
* Source for this information is Dr. Saqib Ali