7th International Hindko Conference Peshawar
With over 1000 members, the Board is run on self-help basis with contributions from the language lovers and the fund-raising campaigns launched on the eve of Mega events. The Board has an office at Rampura Gate (Peshawar). The Board maintains a bank accountant with a maximum degree of transparency.
Gandhara Hindko Academy has been recently constituted as a public private partnership entity by the joint collaboration of the Government of KP, Department of Library and Archives and the Gandhara Hindko Board, Pakistan, Peshawar. This is a three years project funded through the Annual Development Program of the Government of KP. The main aim and objective of GHA is to promote the Hindko language, culture and literature along with other regional languages.
Gandhara Hindko Board in a meeting held on 21st March, 2015 at civil officers Mess, Peshawar under the chair of Mr. Ejaz Ahmad Qureshi, Chairman, GHB constituted a committee of 8 members and Mr. Muhammad Zia ud Din was selected the Chief Executive Committee of Gandhara Hindko Board for Gandhara Hindko Academy unanimously. The responsibility of running the affairs of the GHA, the said committee was authorized.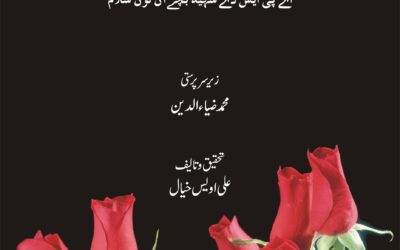 Book PreviewNanhiaan Konplaan This book is about the martyrs of Army Public School Peshawar, Researched and Compiled painstakingly by Ali Awais Khayal. It has detailed...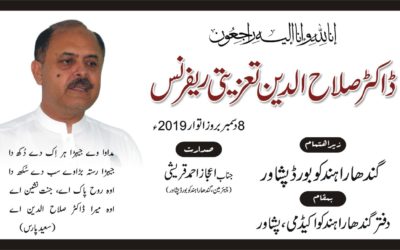 ڈاکٹر صلاح الدین تعزیتی ریفرنس گندھارا ہندکو بورڈ پشاور کے زیر اہتمام ڈاکٹر صلاح الدین مرحوم (وائس چیئرمین ،گندھارا ہندکو بورڈ) کی یاد میں ایک تعزیتی ریفرنس 8 دسمبر 2019 کو گندھارا ہندکو اکیڈمی کے احمد علی سائیں آڈیٹوریم میں منعقد ہوا۔ جس کی صدارت گندھارا ہندکو...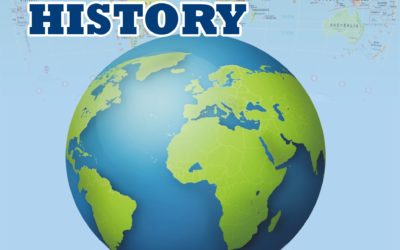 پشور نال تعلق رکھنڑے ولے نامور تاریخ دان ، آرکیالوجسٹ تے پروفیسر سردار محمد جعفر دی لکھی اوئ معرکتہ الآراء کتب نوں دوجی واری چھاپنڑے تے ہک واری فر منظر عام تے لیانڑے دا بیڑہ گندھارا ہندکو اکیڈمی نے چکا۔ معروف سکالرز جناب احمد سلیم  تے گندھارا ہندکو اکیڈمی دے چیف...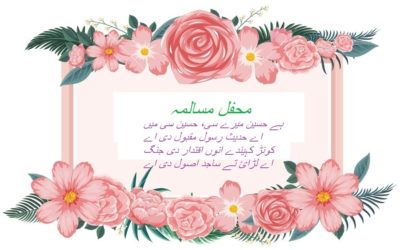 ہندکو محفل مسالمہ گندھارا ہندکو ادبی اکٹھ دے تحت نامور شاعر سید سعید گیلانی دی صدارت اچ محرم الحرام دے احترام اچ گندھارا ہندکو اکیڈمی دے ذیلی دفتر واقع نیورامپورہ گیٹ ،کریمی پلازے اچ ہک ''محفل مسالمہ'' دا اہتمام کیتا گیا۔ مہمان خصوصی سید طاہر عباس تے...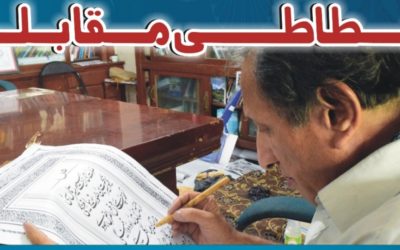 خطاطی مقابلہ گندھاراہندکو اکیڈمی دے تحت خطاطی دا ہک مقابلہ منعقد پیا کِتا جاندا وے۔  مقابلے اچ شامل ہونڑے ولے خواتین و حضرات اچ پہلی ترے پوزیشنز حاصل کرنے ولےآں نوں بالترتیب دس ہزار، پنج ہزار  تے ترے ہزار روپے انعام اچ دِتے جاسُن۔ مقابلے اچ شامل ہونڑے وسے عمر...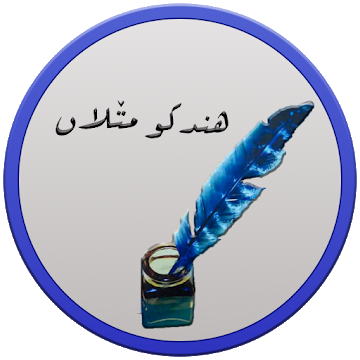 Hindko Matlaan is an Android App which is a collection of around 2200 Hindko proverbs called Matlaan or Muhaawray in Hindko. Hindko Proverbs contained within in this app are collected from a book titled "Hindko Matlaan" published by Gandhara Hindko Academy of Gandhara Hindko Board.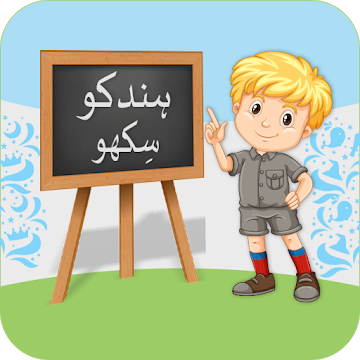 Hindko Learning app is very helpful to provide the best learning opportunity for playgroup students. In this Kids Hindko learner app. This app is an interactive, beautifully designed educational application for learning Hindko through innovative activity and games.
This app also provides group activity for playgroup students to learn Hindko alphabets from Alif to Yay