Muhammad Faheem Siddiqui is a Peshawari Hindkowan, hailing
from the historic city of Peshawar, Pakistan.
He is a Civil Servant (Pakistan Audit and Account Service) and
has recently retired as a 

Accountant General KP.


He has been writing columns based on the history of Peshawar
and recently produced a book on Peshawar titled


گندھارا وادیِ پشاور۔


With his wealth of experience and knowledge, he is making
priceless contributions to his Hindkowan community.
His passion for Peshawar is evident in his work, and his
dedication to preserving the city's cultural heritage
is truly commendable.
Siddiqi's efforts serve as an inspiration to many,
and his contributions will undoubtedly leave a lasting
impact for generations to come.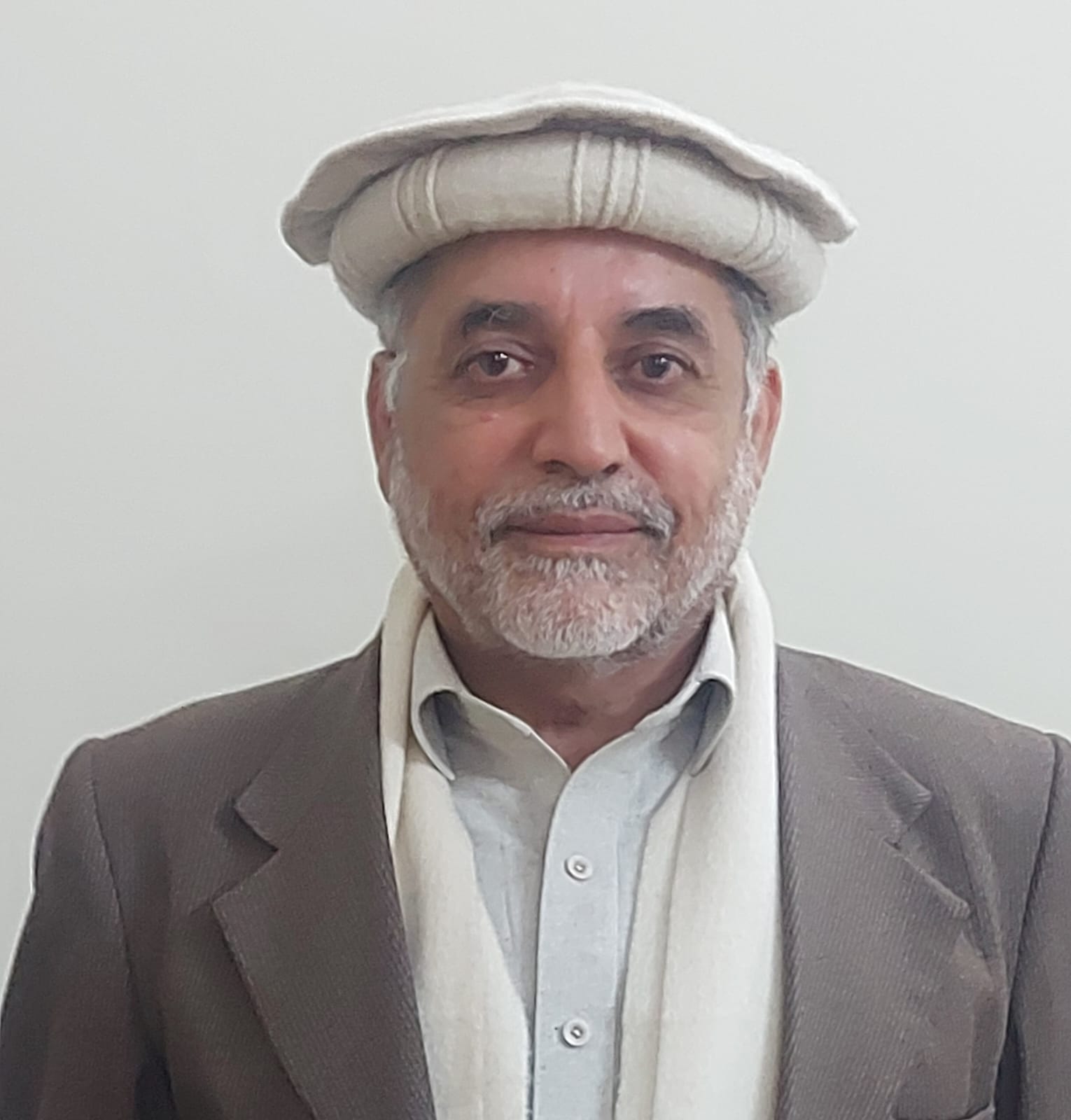 Father's Name:   Muhammad Rafiq
Mother's Name:  Siddiqa Jan
Azra Yasmin (Sister) –

Food Scientist

Muhammad Naeem Jan (Brother) –

Engineer

Muhammad Ashfaq (Brother) –

Banker

Rubina Shaheen (Sister) –

House wife

Muhammad Tasneem (Brother) –

Teacher

Muhammad Ilyas Siddiqui (Brother) –

Doctor

Sabina Saboohi (Sister) –

House wife
Government Primary School Machi Hatta Peshawar (4th Grade 1969)
Government High School No. 1 Peshawar City (5th Grade 1970)
Government Technical High School Peshawar (Matric) 1976
Edwards College Peshawar (F. Sc.) 1978
Quaid-e -Azam College of Commerce, University of Peshawar (BBA 1980 and MBA 1983)
Ansab Abdullah (Son) –

Law Practitioner

Ayman Abdur Rehman (Son) –

Accountant

Areeba Faheem (Daughter) –

House wife

Aaliyan  Faheem (Son) –

Student
Civil Service – Pakistan Audit and Accounts Service (1989 Batch) {Retired in September 2020 as Accountant General KP

}

Post Retirement:

Practicing as

Consultant Public Financial Management

Training of Fresh Civil Servants

at National Institute of Management and National School of Public Policy
Researcher
Columnist
Writer
Gandhara –Peshawar Valley During the British Era From year 1849 to year 1900 {گندھارا- وادی پشاور} 
Institutions Affiliated With
Accountant General Office Khyber Pakhtunkhwa
Islam
* Source for this information is Mr. Muhammad Faheem Siddiqui