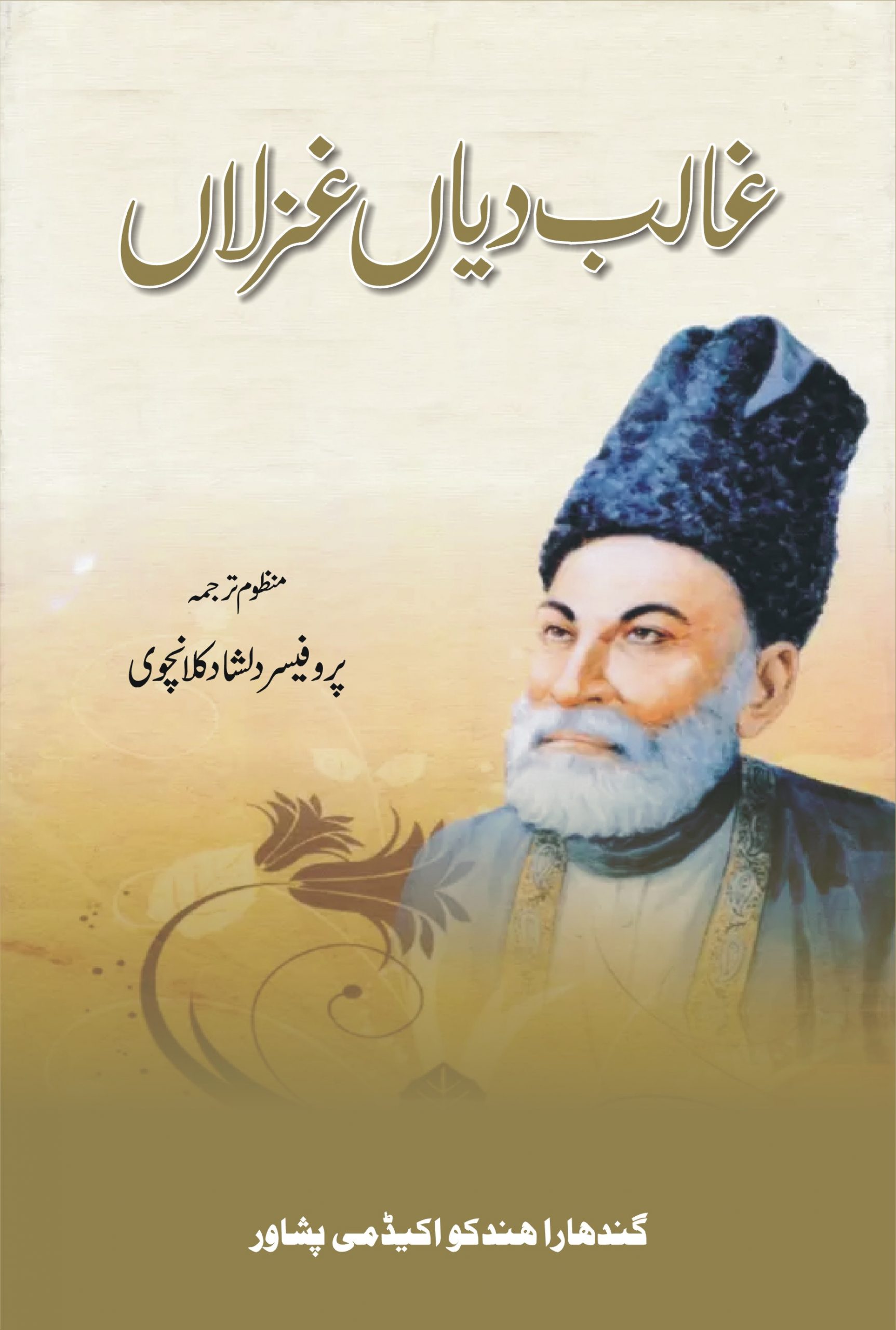 Ghalib Diaan Ghazlaan 
There is no doubt that Mirza Asad Ullah. Where there is a Diaspora of Urdu speakers there would be lovers of Ghalib poetry. A famous Hindko poet Prof. Dilshad Kalanchvi has poetically translated the work of Ghalib in Hindko. Prof. Dilshad Kalanchvi has really done a marvelous job. There are 96 pages in the book. It was published for the first time in 1969 and now Gandhara Hindko Academy published it again in 2020.
Full books are available to purchase
Feel free to contact us if you're interested in purchasing any of our books.
Whatsapp: +92-334-5554665
Or contact us directly during office hours:
9:00 AM to 4:00 PM.
Phone: 091 - 9216223 | 091 - 9216224
Address: Gandhara Hindko Academy, 2 Chinar Road, University Town, Peshawar.