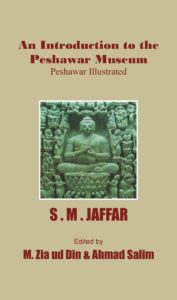 An Introduction of the Peshawar Museum: Peshawar Illustrated 
Author of the book Mr. S. M. Jaffar was Professor of History at Islamia College, Peshawr. He was also the Director of the Department of Archives in Peshawar and the Director of the Peshawar Museum. Peshawar Museum has the largest collection of Gandhara Greco-Buddhist art in the world. There were 4247 Gandhara pieces, including Buddhist stone sculptures and panels, stucco sculptures, terracotta figurines, relic caskets and toiletry objects. Jaffar has introduced the Peshawar Museum in a very interesting way. This book is a treat for the people who have interest in antiques and their preservation. Gandhara Hindko Academy has published second edition in 2018 of this book containing 167 pages. The price of the book is Rs. 500/- (50 $).
Full books are available to purchase
Feel free to contact us if you're interested in purchasing any of our books.
Whatsapp: +92-334-5554665
Or contact us directly during office hours:
9:00 AM to 4:00 PM.
Phone: 091 - 9216223 | 091 - 9216224
Address: Gandhara Hindko Academy, 2 Chinar Road, University Town, Peshawar.