Browse through our photo collection featuring all of our prominent members and guests.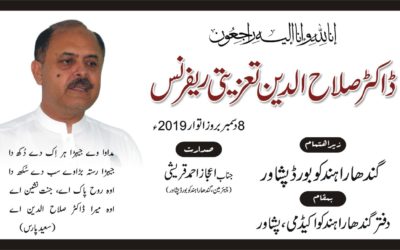 ڈاکٹر صلاح الدین تعزیتی ریفرنس گندھارا ہندکو بورڈ پشاور کے زیر اہتمام ڈاکٹر صلاح الدین مرحوم (وائس چیئرمین ،گندھارا ہندکو بورڈ) کی یاد میں ایک تعزیتی ریفرنس 8 دسمبر 2019 کو گندھارا ہندکو اکیڈمی کے احمد علی سائیں آڈیٹوریم میں منعقد ہوا۔ جس کی صدارت گندھارا ہندکو...
7th International Hindko Conference Peshawar
With over 1000 members, the Board is run on self-help basis with contributions from the language lovers and the fund-raising campaigns launched on the eve of Mega events. The Board has an office at Rampura Gate (Peshawar). The Board maintains a bank accountant with a maximum degree of transparency.
Gandhara Hindko Academy has been recently constituted as a public private partnership entity by the joint collaboration of the Government of KP, Department of Library and Archives and the Gandhara Hindko Board, Pakistan, Peshawar. This is a three years project funded through the Annual Development Program of the Government of KP. The main aim and objective of GHA is to promote the Hindko language, culture and literature along with other regional languages.
Gandhara Hindko Board in a meeting held on 21st March, 2015 at civil officers Mess, Peshawar under the chair of Mr. Ejaz Ahmad Qureshi, Chairman, GHB constituted a committee of 8 members and Mr. Muhammad Zia ud Din was selected the Chief Executive Committee of Gandhara Hindko Board for Gandhara Hindko Academy unanimously. The responsibility of running the affairs of the GHA, the said committee was authorized.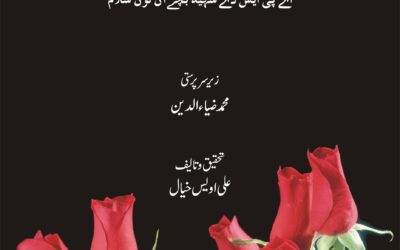 This book is about the martyrs of Army Public School Peshawar, Researched and Compiled painstakingly by Ali Awais Khayal. It has detailed introductions of all the martyrs of APS, along with their Photographs. The book is published by Gandhara Hindko Academy in 2017. It has 330 pages and price of the book is Rs. 700/-, (15 $).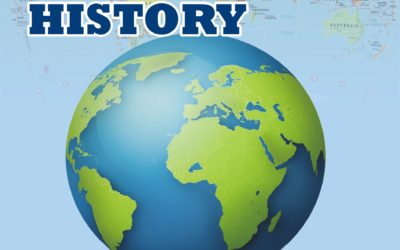 A very special thing about Mr. S. M. Jaffar is that he used to relate history of philosophy. Among his best work on history is the first volume of the book "History of History" which was published during his lifetime and the remaining nine volumes were in process when he died.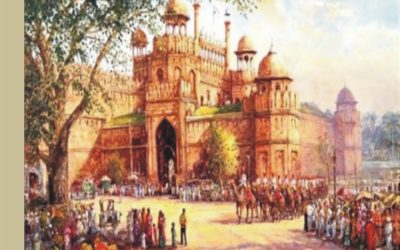 There have been a lot of books written on the Muslim Period of Indian History in India but most of them only add hatred and bigotry. Most of the authors have written with exaggeration, distortion and limited display of facts. So it was a need of the day to produce the historic facts to expand communal harmony, so Mr. S. M. Jaffar produced this great book that shares the actual historic facts about Mughal Empire. Mr. S. M. Jaffar was an aficionado of Mughal Empire but yet he didn't forget to be a true historian and did honest criticism on the policies and administration of the Mughal emperors. It was first published in 1936 and now after 87 years it is again being published by Gandhara Hindko Academy in 2019. There are 442 pages in the book and it is available at the cost of Rs. 1000/- (50 $).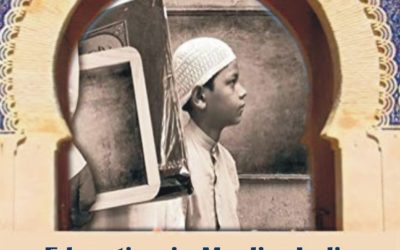 This book is a phenomenal work of history based on the issues revolving around Muslims of India in respect of education. The author has dealt the matter from Medieval India to the Mughal Empire. The authored discussed in details the reasons that why Muslims were too far behind the Hindus or other communities in getting modern education. Mr. S. M. Jaffar authored this treat to read book for history lovers. It was first published in 1936, than its 2nd edition was published in 1972. Now Gandhara Hindko Academy is publishing its third edition in 2019. This 261 paged book is available for Rs. 1000/- (50 $).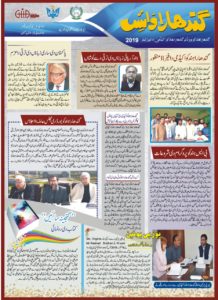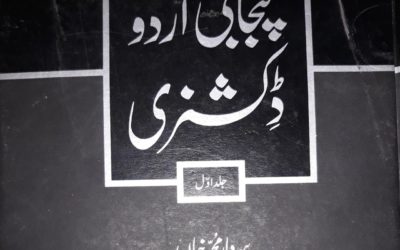 پنجابی لغت گندھارا ہندکو بورڈ تے گندھارا ہندکو کیڈمی دے تحت ہندکو تے دوسری مادری زباناں دی ترقی و تریج دا کم جاری و ساری اے۔ گندھارا ہندکو بورڈ دی اس محنت تے کوششاں نوں سراہندے اوۓ پاکستان پنجابی ادبی بورڈ نے اس خواہش دا اظہار کیتا کہ گندھارا ہندکو بورڈ جسراں باقی...
گندھارا ہندکو اکیڈمی دے تحت ہندکو دی ترقی تے ترویج دا کم جاری و ساری اے، تے ہک دنیا اِز دی معترف اے۔ گندھارا ہندکو اکیڈمی نوں اس گہل دا بخوبی ادراک اے کہ کسی زبان دی مضبوطی تے بلند مقام اچ ازے ذخیرہِ الفاظ، روز مرہ  و محاورہ وغیرہ دا بوت وڈا تے اہم مقام ہوندا وے۔ اس...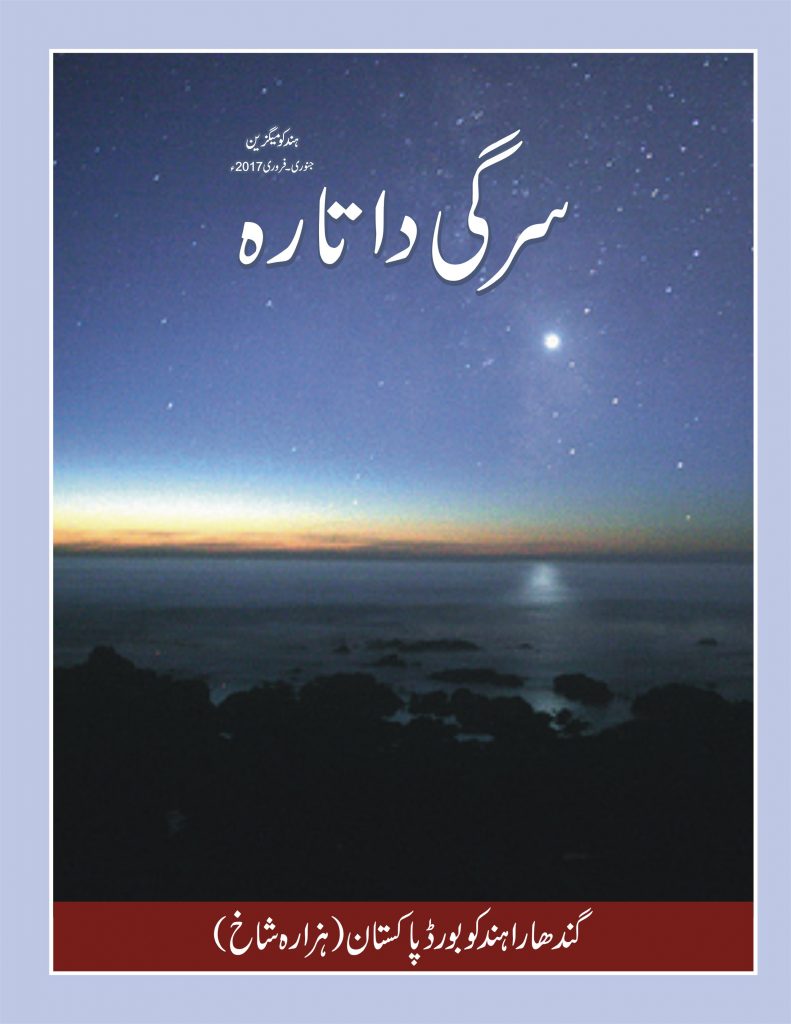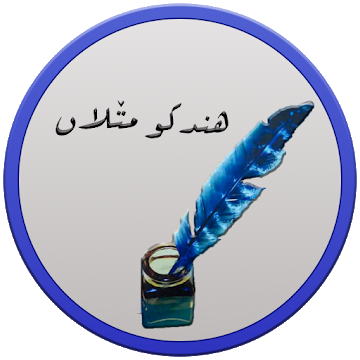 Hindko Matlaan is an Android App which is a collection of around 2200 Hindko proverbs called Matlaan or Muhaawray in Hindko. Hindko Proverbs contained within in this app are collected from a book titled "Hindko Matlaan" published by Gandhara Hindko Academy of Gandhara Hindko Board.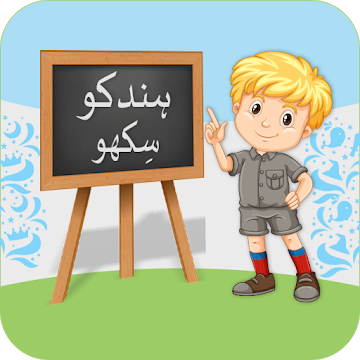 Hindko Learning app is very helpful to provide the best learning opportunity for playgroup students. In this Kids Hindko learner app. This app is an interactive, beautifully designed educational application for learning Hindko through innovative activity and games. 
This app also provides group activity for playgroup students to learn Hindko alphabets from Alif to Yay